Ellen Allien: the other side of Berlin
Esce a marzo la quarta guida "turistica" di Time Out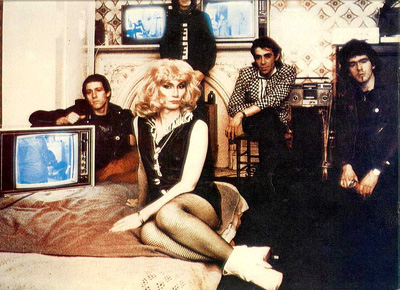 Wayne County & the Electric Chairs
L'ultimo progetto editoriale della rivista londinese Time Out va a gonfie vele. Si tratta di una serie di guide turistiche alle città più cool del pianeta, affidate ad un dj che nella sezione video fa da Cicerone presso locali, negozietti, bar e music hall, mentre nella sezione audio mixa brani che hanno fatto la storia e l'immagine della città.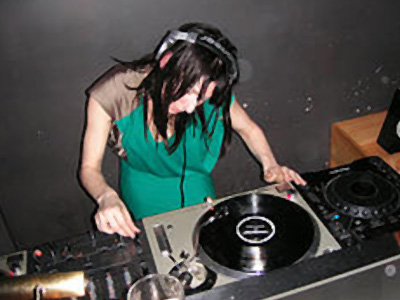 Ellen Allien
Ad illustrare Berlino è stata chiamata la dj Ellen Allien, che apre la sua mix compilation con Helden di David Bowie. Seguono Booka Shade, Ricardo Villalobos, Miss Kittin, Plastikman ed altri. Degno di nota anche il remix di "Berlin", pezzo storico della band punk transessuale Wayne County & the Electric Chairs.



Tracklist completa di "Time Out Presents: The Other Side Berlin".01 David Bowie – 'Helden'
02 Booka Shade – 'In White Rooms'
03 Quarks – 'Königin'
04 Âme – 'Rej'
05 Rhythm & Sound with Bobbo Shanti – 'Poor People Must Work (Carl Craig Remix)'
06 Miss Kittin – 'Neukölln'
07 Plastikman – 'I Don't Know'
08 Terranova [ft. Tricky] – 'Bombing Bastards'
09 Wayne County & the Electric Chairs – 'Berlin'
10 Monolake – 'Pipeline'
11 Ricardo Villalobos – 'Ichso'
12 Ellen Allien & Apparat – 'Way Out'
13 AGF/Delay – 'You With Now'



Time Out tour guide.La prima edizione delle guide dance di Time Out fu affidata a Fischerspooner e riguardava New York. Seguirono Parigi, affidata alle cure dei Black Strobe, e Londra, illustrata da Damian Lazarus.



| | |
| --- | --- |
| The Other Side of Berlin esce il 20 Marzo 2007 su etichetta Resist Music/Break Beat Science. Ellen Allien arriva in Italia il 24 Febbraio 2006, per una serata al Tenax di Firenze. | |
Parole chiave: David Bowie , Booka Shade , New York , Ricardo Villalobos , London , Ellen Allien , Berlin , Time Out , The other side of Berlin , Guide Turistiche , Resist Music , Break Beat Science , Tenax , Firenze , Parigi , Miss Kittin , Plastikman , Wayne County and the Electric Chairs , remix , DVD , CD , News , Ultime Uscite Discografiche
---
COMMENTI DEGLI UTENTI ALLA NOTIZIA
Questa notizia non ha ancora ricevuto commenti
Rockout WebTV
Metallica - Enter Sandman
news







News